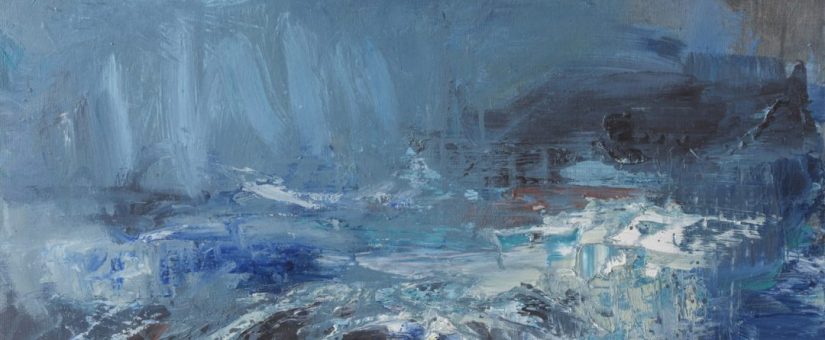 Oxfordshire Artweek: The Birthplace Of Many Artists
Posted by North Oxfordshire
On January 23, 2018
0 Comments
From May to Christmas, art comes alive every year in Oxfordshire where the best artists from all over the country convene to show case their best creations. These creations include photography, painting, sculpturing, glass art, textile art, ceramic art, stone art, woodcarvings and many more. Visitors throng Oxfordshire during this period and the designers and artists readily welcome them to their galleries, homes, designer studios, art studios and all other places where they produce their art.
What Makes Oxfordshire Special?
North Oxfordshire itself is a beautiful country that offers not only the Artweek expeditions, but also a lot more attractive places to explore and many more things to do. It has a rich heritage and history, wonderful restaurants that serve every dish on the globe and beautiful picturesque sceneries. There are amazing museums, parks, manors, kids activities and just about everything for every visitor and resident.
The town is very popular with tourists from all over the world because of its beauty, the Artweek, the rich farmers markets and its connection to the Cotswolds. Actually, Oxfordshire is the gateway to Cotswolds, which is an enormous area of immense natural beauty. Cotsworlds includes the counties of Wiltshire, Worcestershire, Oxfordshire Warwickshire and Gloucestershire.
How Oxfordshire Artweek Works
Oxfordshire Artweek is a nonprofit organization owned by members of the Oxfordshire art community. Anyone willing to participate in any of the art fairs can do so without any restrictions or undergoing any selection process to qualify. All the board members run the Artweek on a voluntary basis. The board members are all artists and members from different professions who volunteer their time to help in managing and running the organization. An executive director is in charge of the management and an office administrator supports her by running office affairs.
Sixteen area volunteer coordinators support the administration team to keep the focus of the Artweek in check, promote the artists activities and offer any advice to various artists and visitors when need arises.
As a visitor or a volunteer, there are different ways to help the Oxfordshire Artweek be even better than it is today. You can be a sponsor, a designer, an advisor or a local distributor. Whatever you are capable of doing, any help given always comes in handy.
Funding of the art weeks is through subscriptions from members, advert fees and from sponsors. The main office of Artweek is at Jo Golding. There is always someone available to answer any questions raised and offer any help needed.
The Artists
Oxfordshire Artweek has hundreds of artists that make it what it is. Below are some of the artists.
A+B Furniture – Furniture Gallery
Alyson Austin – Printmaking
Angela Beaton Wood – Drawing and Painting
Amanda Coopers – Drawing and Painting
Art at Cool Contours – Glass Engraving and Drawing
Artists of the House Brookes – Drawing, Digital Art
Bates and Lamoure – Furniture
Claire Acworth – Jeweler
Christine Erica Bainbridge – Painting
Dan Leinart – Photography
David Bagel – Painting
David Baster – Photography
Elaine Allender – Painting
Emma Ayles – Digital Art and jewelry
Gary Bosher – Painting
Heather Bailey – Painting
Jane Beinart – Painting
Jenny Baxter – jewelry
Kii Adington – Pottery
Leila Anderson – Mixed Media
Les Belcher – Painting
Rebecca Abbrey – Painting
Rona OAS WOA – Painting Gallery
Rosemary Atkins – Print Making
Sonia Boue – Mixed Media
Susan Avery – Painting
Digital Presence on The Festival

There is lots of digital artists taking the stage these days. Instead of creating music or amateur cinematography, they take fantasies to a whole new level. This year the biggest stir has been made by project called Daddy's LilAngel. This fantasy website is all about taboo relations between step-daughters and step-dads. It's strictly adult website and it's been featured in many websites, but it's first time it appeared on such public festival.
Wrapping It Up
The above are just some of the many artists that make the Oxfordshire Artweek a must visit. Make time and go see what great art the country has to offer and if you are lucky, get an original masterpiece from the real artist. Oxfordshire Artweek: the birth of many artists, is where art speaks to the soul and captures everyone's attention.